Customer Service
CUSTOMER SERVICES

General Manager Customer Services

Sekove Uluinayau

Acting Team Leader

Customer Care

Laisa Nacoke

Team Leader

Customer Accounts

Anjalyne Prasad

Team Leader

Liquid Trade Waste

Komal Devi
Who we are
The Water Authority of Fiji's Customer Services Department communicate and interact with all our valued customers about our services. It looks after strategic relations and communication, billing, debt management and compliance.
The key aim is the delivery of effective customers services 24/7, at least cost. The continuous identification and implementation of improvements is mandatory.

In addition, Customer Services will meet the following objectives:

Key Result Indicators
Timely Resolution of complaints
Identifying Illegal Connections - commercial (minimum)
Metering Illegal Connections
Identify cost reducing processes (based on assigned budget)
Informing CEO of value of Non-Revenue Water (as identified under illegal connections)
Customer Satisfaction Survey Results (minimum of those surveyed)
Call Centre Service Level (minimum)
Service Request Completion after
Customers Payment.
Revenue Receipted (minimum)
Current Accounts Payment Rate (minimum)
Reduction of Total Arrears
Community Relationship Building
Customer Education and Awareness
Programme
Community Work Undertaken
Risks and issues
As a means to ensure and maintain a quality level of service to our customers throughout the region, the Water Authority of Fiji operates a 24/7 Call Centre from our head office located at Manohan Building, Nasinu.
Customers can speak to WAF customer representatives on 3346777 or 5777 for our Vodafone,Digicel and Inkk users.
Meet Our Executive Support Team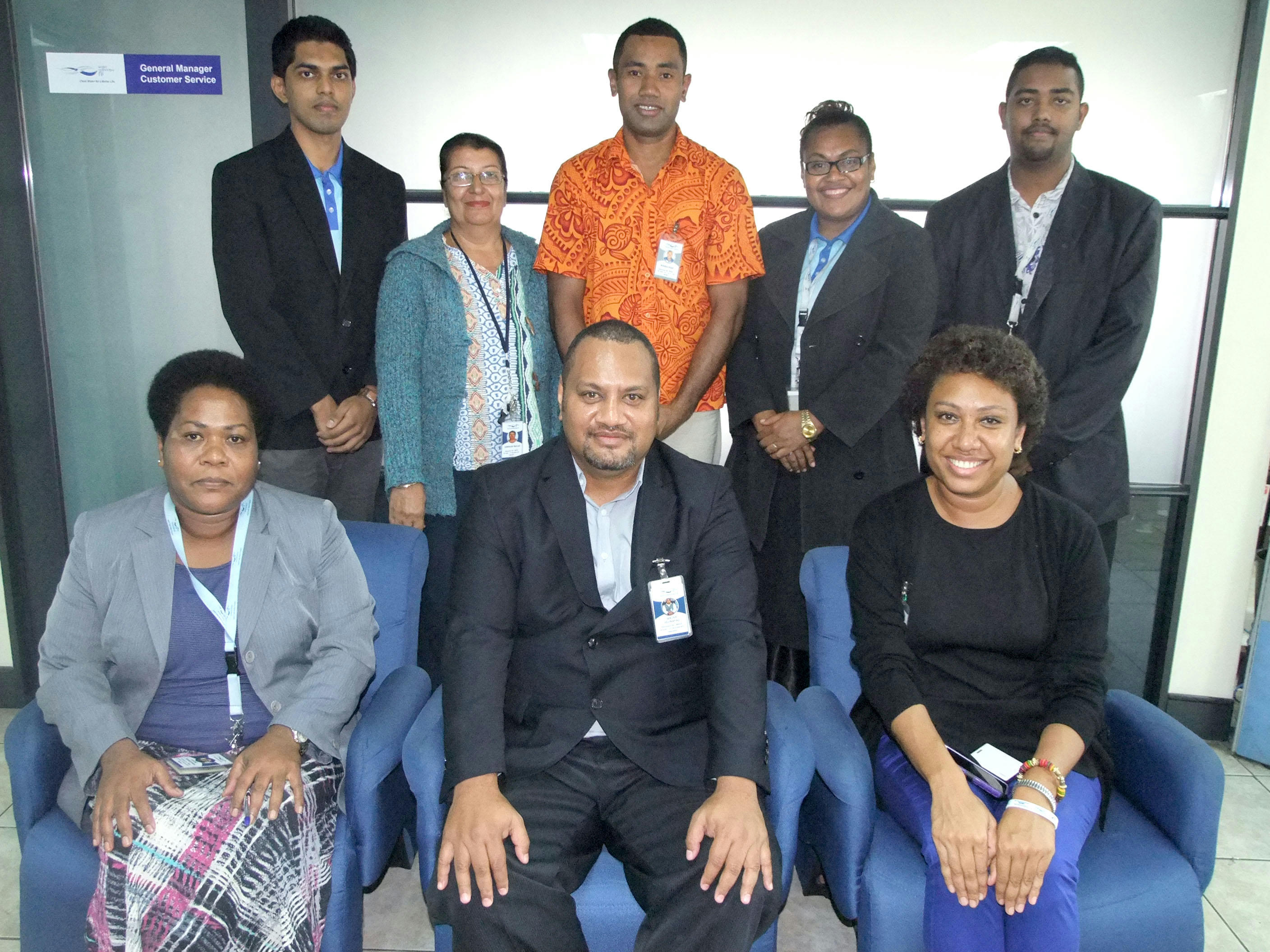 Meet our WAF National Call Centre Team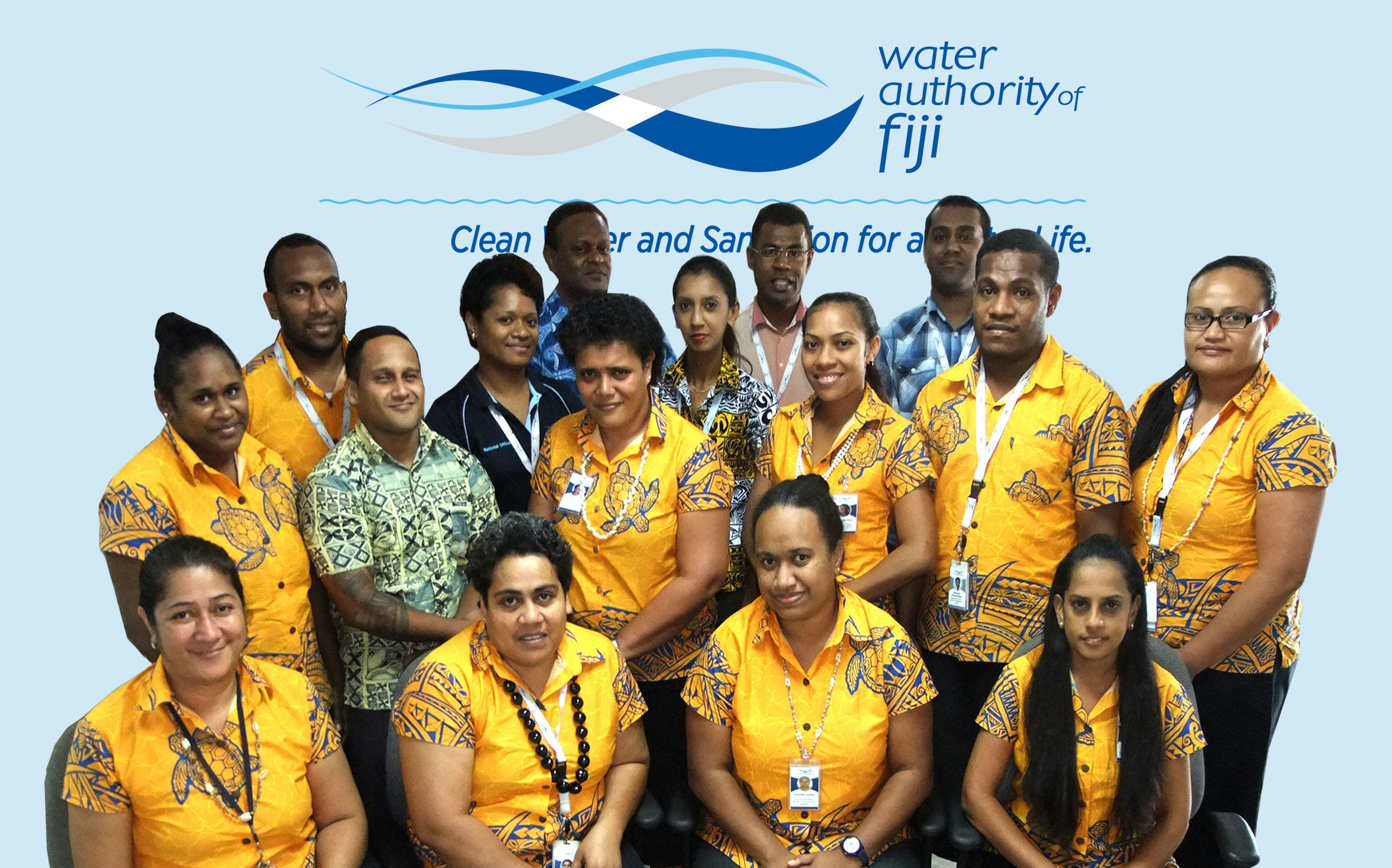 Front Row Sitting: Rosa Motufaga (Supevisor), Mereani Dimafi, Togatea Lauwai, Salochna Goundan
2nd Row Standing:
Vasenai Raibevu, John Manu, Seini Buatavatava, Mere Rokotuni, Setefano Lasei, Lydia Vakaloloma
Back Row Standing: Kaminieli Baleikorocau, Melania Rokowailoa, Sevuloni Nasalasala, Shoba Shivanglee, Serupepeli Qereqeretabua, Ratu Waisea Tagive
Customer Care
The Customer Care unit addresses customer complaints and ensures that customer grievances are resolved amicably. It ensures that reconnections are carried out within 24 hours, there's reduction in customer arrears, resolve complaints within 72 hours and encloses customer complaints on the Gentrack System.
Meet our Customer Care Team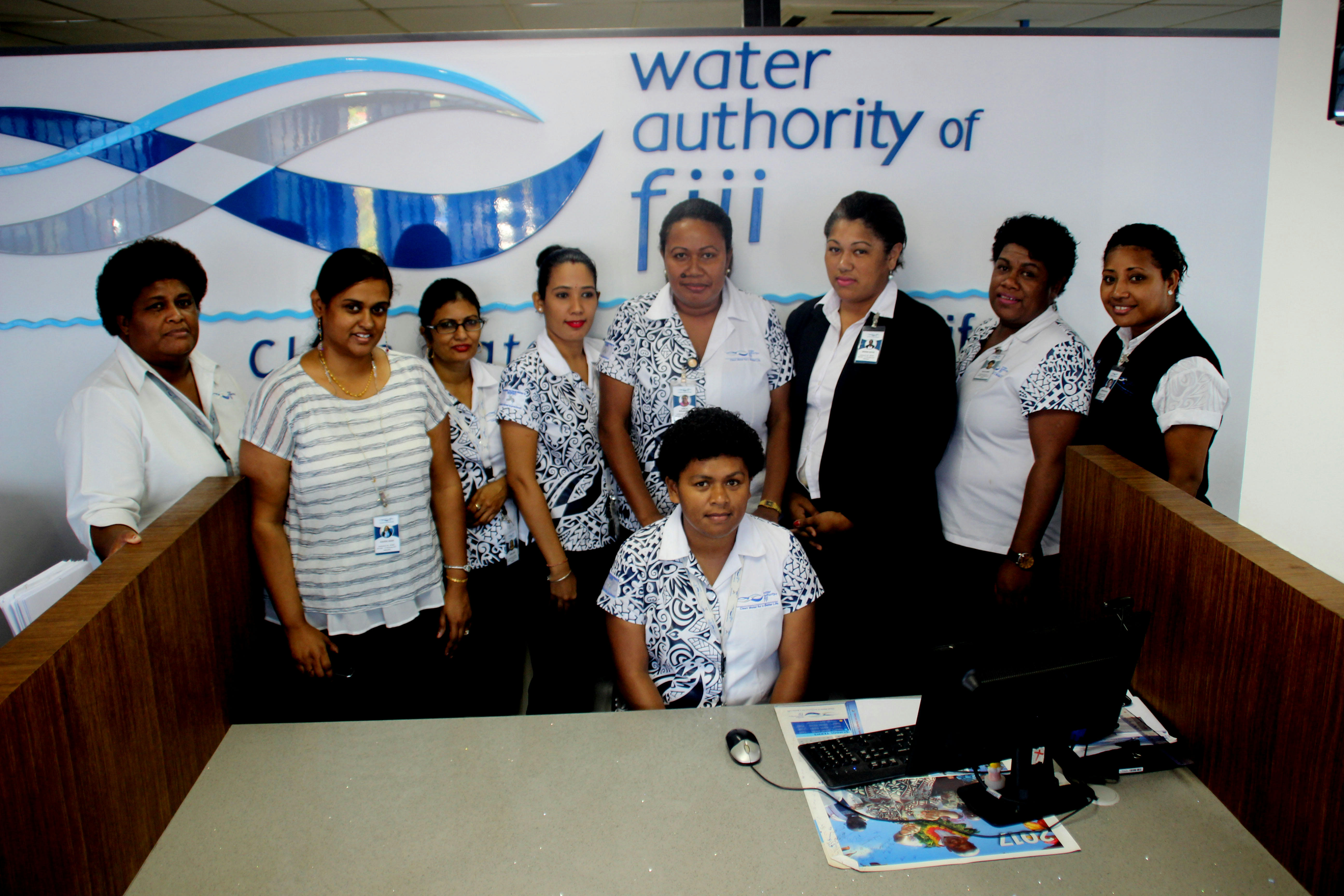 Customer Accounts
The Customer Accounts Team is responsible for ensuring accurate and timely billing of all our metered customers connected to our water and sewerage network through efficient meter reading services and effectively resolving billing disputes.
Meet Our Customer Accounts Team (Enforcement and Billing-Central)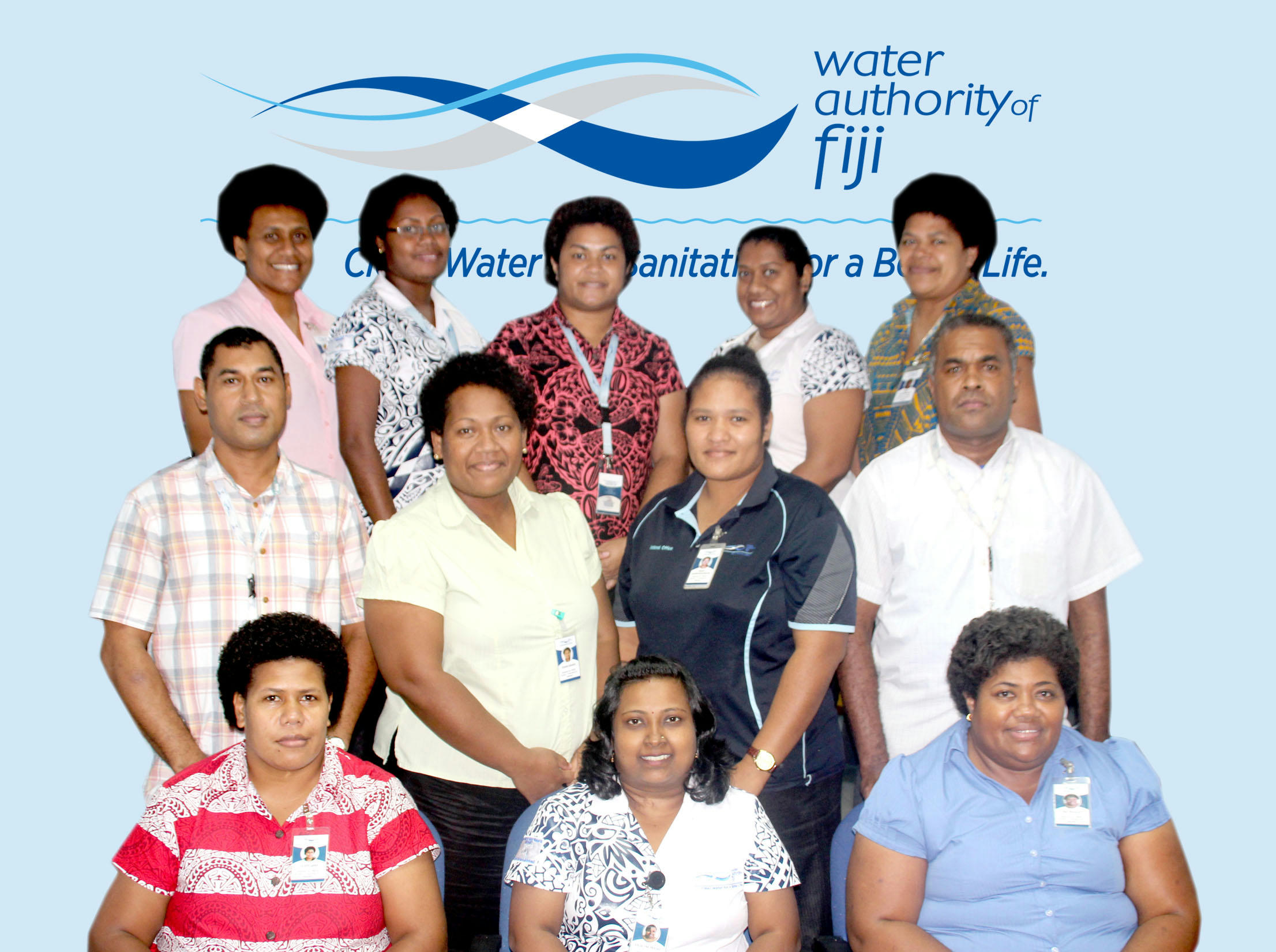 Standing: (Left-Right)-Vani Murusiga (CSR), Verenika Rokowaqa (CSR), Asena Lewaviliyasi (CSR), Jesicca Nair (CSR), Tirisa Domonakibau (CSR)
Standing Second Row: Patilia Vuli (CSR),Joana Ranadi (CSR), Unaisi Pomani(CSR), Alivereti Bani (CSR)
Sitting: (Left-Right) Vilisite Qera (SCSR), Anjaylene Prasad (Team Leader Customer Accounts), Eka Kacisau (Accounts Officer Central Eastern)
Meet Our Liquid Trade Waste Unit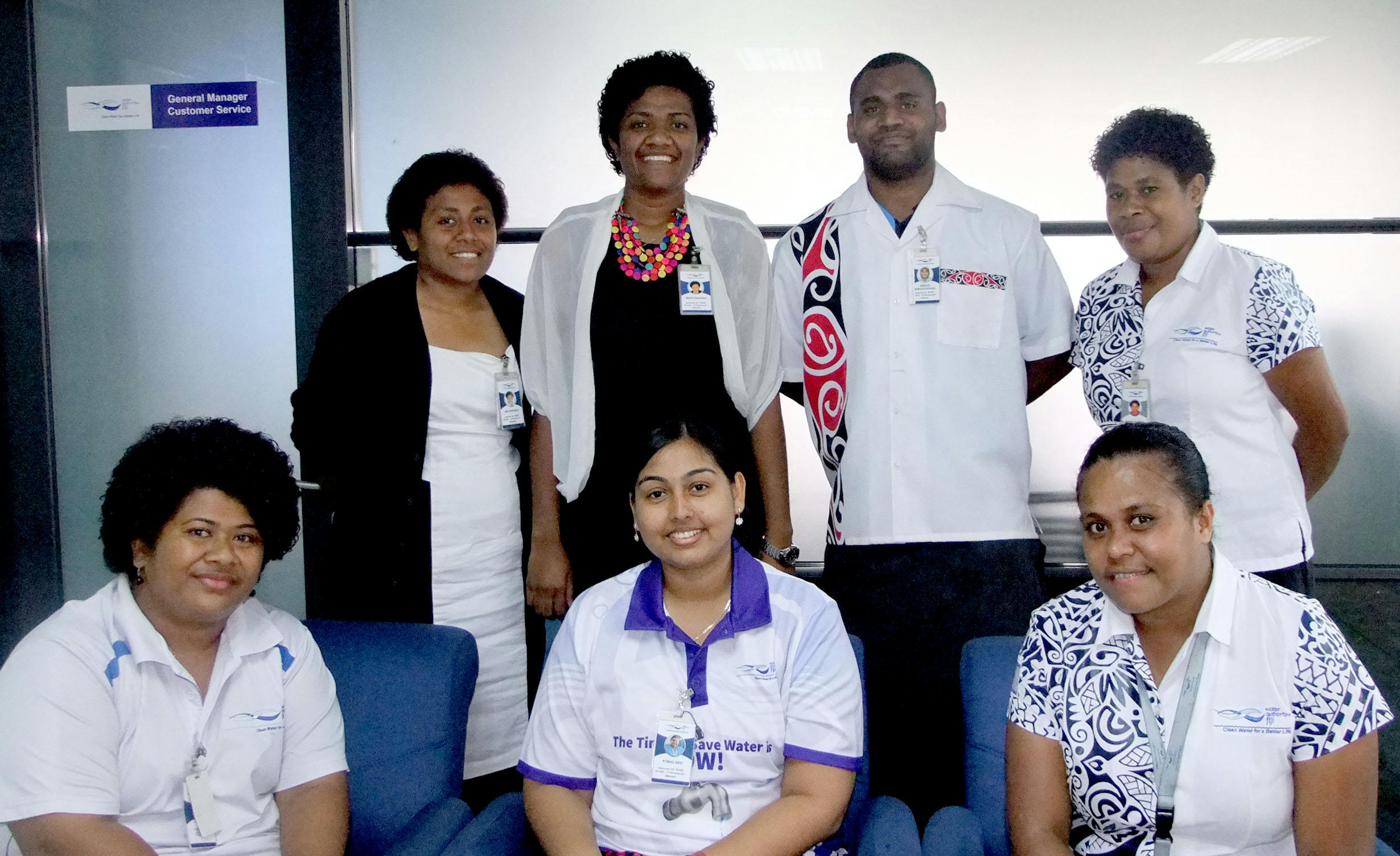 Standing from left :Project Lab Technician LTW - Jotishma Kumar, Service Technician West - Bulou Vuta, Service Technician West - Mereyani Taoba,Trade Assistant LTW - Camari Kuruwale,Service Technician Central - Lusiana Naivalurua,Service Technician North - Leony Mar, Project Lab Technician LTW - Sera Tinani Sokula
Sitting from Left :Technical Officer West - Sanita Ratu,Team Leader LTW - Komal Devi, Technical Officer North - Atelaite Ledua, Service Technician Central - Melania Lomani
Meet Our Meter Readers